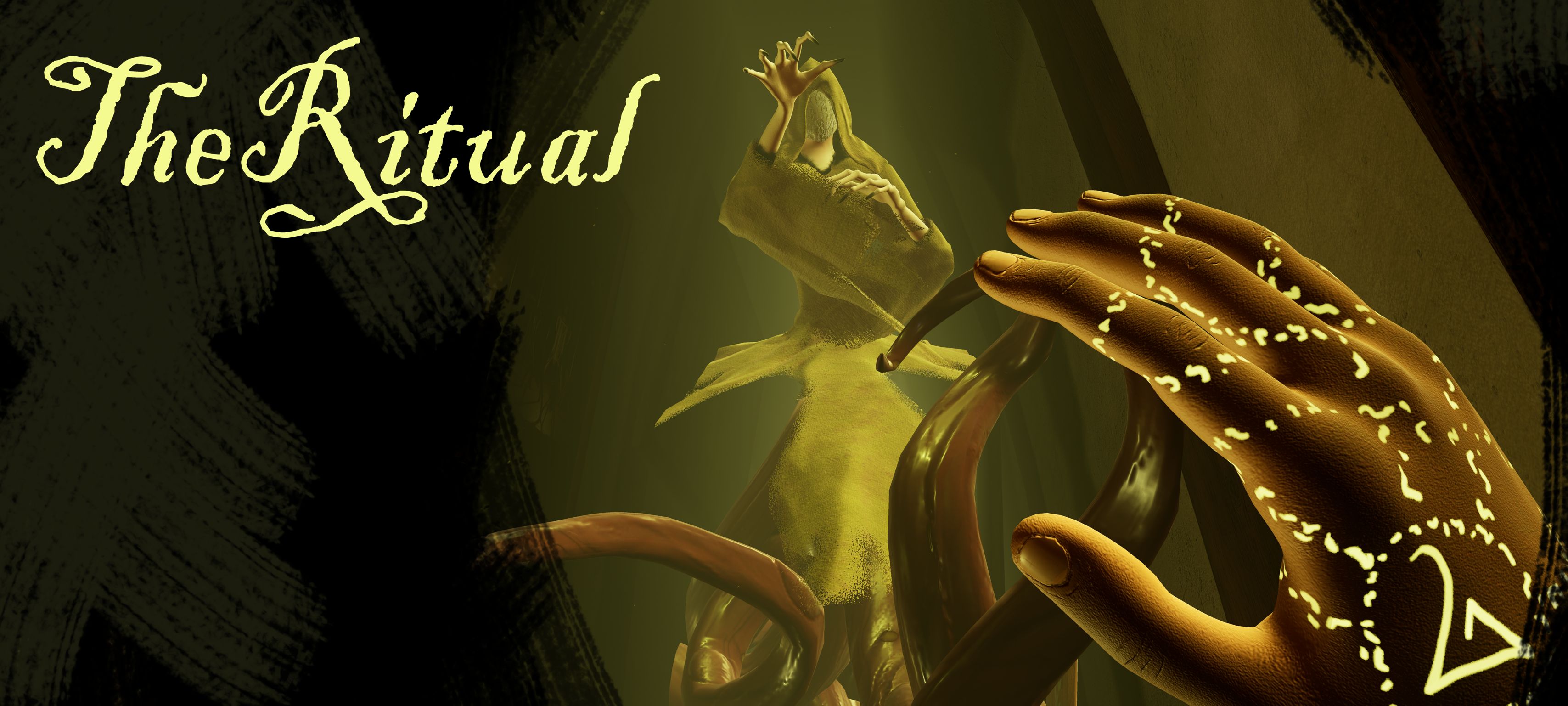 The Ritual
A downloadable game for Windows
The Ritual is a VR Puzzle Game with horror elements set in the 1920s.
Your friend Ray has gone missing in an abandoned mansion near your village. This is not the first time a person has gone missing in that house, but the police still refuse to investigate. So you set out to find and rescue him yourself, but after arriving at the mansion you are met with unexplainable and horrid sights.
As you explore the mansion you learn how to use ancient and dangerous magic. But the more you learn the more your grip on reality loosens; will you go insane? And can you rescue your friend before giving in to the madness?

Team
Benedikt Liebmann | Vision Keeper - Art Director - Environment Artist
itch.io: https://davidarcher.itch.io/
ArtStation: https://www.artstation.com/benediktliebmann
Jaina Tschritter | Production Manager - Programmer
itch.io: https://msmariamay.itch.io
Oliver Rosengarth | Game Designer
Kai Peters | Concept Artist - Character Artist
itch.io: https://kaie13.itch.io
Caroline Engel | Sound Manager - VFX Artist - Rigger
itch.io: https://redtides.itch.io
Artstation: https://www.artstation.com/minima22
Johann Pauli | Musical Composer
Marcel Pfunder | Sound Design
Jonas Meyer | Sound Implementation
Install instructions
Developed for Steam VR
Download
Download
Build_Ritual_Shipping.zip
355 MB